Meet Our Guest Speakers
Meet our guest speakers for our September 8th Back to School Parent Empowerment Seminar.  Each one is an expert in their field.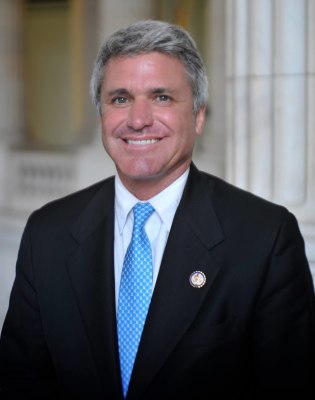 Michael McCaul
United States Congressman

Chariman of  the House Committee on Homeland Secuirty

Congressman Michael T. McCaul is currently serving his seventh term representing Texas' 10th District in the United States Congress. The 10th Congressional District of Texas stretches from Austin to the Houston suburbs, and includes Austin, Bastrop, Colorado, Fayette, Harris, Lee, Travis, Washington and Waller Counties.  On January 3, 2013 - the beginning of the 113th Congress - Congressman McCaul became Chairman of the House Committee on Homeland Security.  The Committee has oversight of the Department of Homeland Security (DHS) ensuring it is able to carry out its core mission of protecting the American people from terrorist attacks. 
In addition to Chairman of Homeland Security, McCaul is a senior member of the House Foreign Affairs Committee, Chairman of the U.S.-Mexico Inter-Parliamentary Group (I.P.G.), founder of the Congressional Childhood Cancer Caucus, and co-founder of the Congressional High Tech Caucus and the Cybersecurity Caucus.
Congressman McCaul has also led efforts to combat human trafficking. Most recently, his bill – the Department of Homeland Security Blue Campaign Authorization Act of 2017 – was signed into law.  This law will better equip DHS to partner, educate, and coordinate efforts and intelligence sharing on multiple levels. It will provide resources to help deter, detect, and mitigate instances of human trafficking in our country. It will also safeguard victims and help raise public awareness of the threat human trafficking poses to our communities. McCaul continues to partner with officials, nonprofit organization leaders, and other advocates on the local, state, and federal levels to fight this modern-day slavery in Texas and across the country.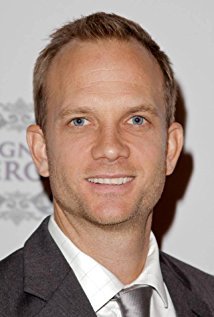 Benjamin Nolot
Founder/CEO
Exodus Cry

Benjamin Nolot is the CEO and Founder of Exodus Cry, a Missouri-based abolition organization. Following in the footsteps of his hero, William Wilberforce, Benjamin fights to end modern-day slavery. He campaigns to shift cultural mindsets and laws that would abolish human trafficking and the commercial sex industry, thus setting people free. Benjamin has created two films, the award-winning Nefarious: Merchant of the Souls (2011) and  Liberated: The New Sexual Revolution (2017). He has been a featured speaker at the United Nations and a columnist in a plethora of online and traditional media. He also hosts a podcast at ExodusCry.com. Benjamin is driven by a core conviction that every person should be free. He resides in Kansas City with his wife Lauren and their three children: Judah David, Jovienne Faith, and Tatum Lincoln.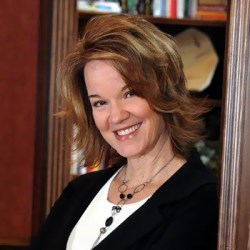 Kelly Litvak
Founder/Executive Director
Childproof America

Kelly's personal mission statement "is to empower youth with the life skills needed to break the generational cycle of self-destruction". This passion, combined with the knowledge of a human trafficking epidemic sweeping silently and strategically across our "safe" communities has ignited a fierce call to action to force change from suburbia to Capitol Hill.
In 2007 Kelly authored the popular Christian-based book, Tools 4 Teens. The following year she developed an 8-week Tools 4 Teens curriculum which successfully launched through HISD, serving disadvantaged youth. Over the following several years the program focused exclusively on male juvenile offenders within Harris County Juvenile Probation, resulting in a sharp decrease in recidivism among program graduates. The Tools 4 Teens Re-Entry Program followed in 2013 which provided re-entry support to youth, including mentoring, academic accountability and social enrichment.
Kelly received her Bachelor of Science degree in Organizational Communications, with a concentration in Psychology, from Ohio University in 1988. A college internship serving victims of domestic violence first sparked her interest in an at-risk population. Her deep compassion for hurting and vulnerable youth are the driving forces behind her call to serve as a non-profit leader.
In 2017 and 2018, Katy Magazine honored Kelly as Top 100 Women of Katy. In December 2017, Katy Magazine named Kelly Top 10 Outstanding Katy People of the Year.
Kelly and her college sweetheart, Alan have called Katy home for 20 years. They have two children, ages 17 and 19.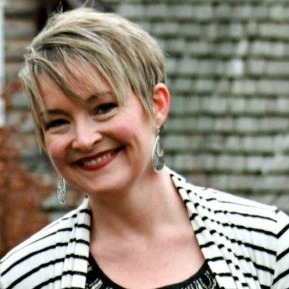 Shandra Carter

Executive Deputy Director, Texas Juvenile Justice Department

Austin, TX​

Shandra Carter is an accomplished mental health professional with 20 years of experience in the human services field. She has dedicated her career to the field of trauma, specializing in child development, abuse & neglect and sexual violence. Shandra  currently serves as the Executive Deputy Director for the Texas Juvenile Justice Department. She has primarily worked in residential and correctional settings, developing trauma informed programming. Most recently she has worked with Texas area programs serving child sex trafficking victims to implement Trust Based Relational Intervention (TBRI) as their trauma responsive model of care. Shandra has extensive experience working with both victims and offenders. She worked at the Sexual Offender Treatment Program at the Washington State Department of Corrections, recognizing that rehabilitation of offenders is pivotal for successful transition back into society. 
Shandra earned her Bachelor's in Psychology and Law, Societies & Justice from the University of Washington. She went on to earn her Master's in Social Work at Eastern Washington University. She is a Licensed Clinical Social Worker - Supervisor in Texas as well as a Licensed Childcare Administrator. Besides her experience on the clinical side of the sexual abuse epidemic, Shandra is also a dynamic educator who has lead dozens of trainings and seminars on trauma informed care, child sexual abuse
prevention, human sex trafficking, suicide prevention, crisis intervention and beyond.


When not on the job, Shandra enjoys spending time with her loving husband, trying to keep up with her energetic 10-year-old daughter, and playing with the family's three dogs.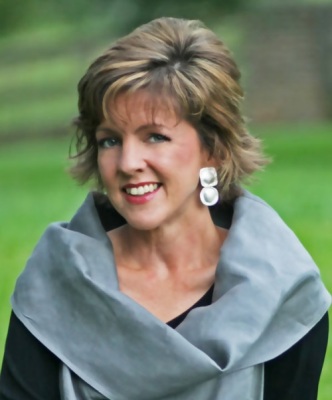 Debra (Debi) M. Tengler
Chief Relations Officer
Arrow Child & Family Ministries
Debi Tengler is an honors graduate of the College of Biblical Studies, receiving a Bachelor of Science degree in Biblical studies with an emphasis on Biblical counseling. She is also a licensed and ordained minister with World Ministry Fellowship.
Tengler is known to be an overcomer as she has faced life's challenges standing on the promise found in scripture that tells us, "With God, ALL things are possible." According to Tengler, it doesn't matter what the situation looks like-- God will make a way. From severe medical challenges, infertility, abuse, and most recently the floods of Hurricane Harvey, Tengler's life is a living example of the impossible becoming possible and being more than a conqueror.
Her career also exemplifies her belief that "With God ALL things are possible." Tengler has gone from event planning for 50 to multi-day events for15,000, the bigger the challenge the better the opportunity. Including then helping birth and lead the Alpha Houston office, an evangelism outreach ministry and the first regional office in the United States. Tengler now serves as the Chief Relations Officer, overseeing development, marketing, and church and community relations, of the premier child placement agency Arrow Child & Family Ministries.
When the opportunity arose to assist Arrow with their development needs, she knew it was the right fit, as the basis and core of Arrow aligns with Tengler's heart. Her Christian counseling background and great desire to inspire hope perfectly converge with Arrow's heart of helping children and families in crisis, further confirming that Arrow is the place for her to serve.
Arrow Child & Family Ministries is a Christian provider of child welfare and education services for abused and neglected children and at-risk families. Through the engagement of both government and the local church, Arrow provides an array of services including foster care, adoption, child sex trafficking rehabilitation and specialized education. All programs and services advance the well-being of children, families and communities while promoting Christian responsibility and a commitment to strengthen family life.
Tengler and her husband, Chris, own a business in the Champions area of Houston. When Tengler is not building relationships with donors and friends, she enjoys public speaking, teaching and sharing the hope she has found through Christ. Playing golf, traveling and spending time with their two grown children, and one fantastic granddaughter all serve to round out their life.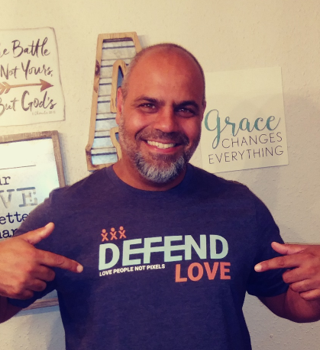 Beau Abdulla, B. Ed, M.A.

Executive Director

Love People Not Pixels
  

Beau is a former middle school teacher who founded Love People Not Pixels (LPNP) in 2016.  He has been married to his wife Staci for 17 years and they have a son and daughter who are twins. 
Beau has been prepared to lead LPNP through many years of stretching, shaping, molding, breaking, guiding, healing and loving.   For over 3 decades he struggled with sexual compulsion / integrity issues.  As he found freedom from his chains in 2014, the vision for LPNP was seeded in Beau. 
Sexual compulsion and addiction is fueled by shame and silence.  So many people, young and old, have been overtaken by pornography and hyper-sexualization but don't know where to start addressing it.  Beau formed Love People Not Pixels as a place to inspire a culture shift where individuals, families and communities make informed choices to reject pornography and defend one another from sexual exploitation.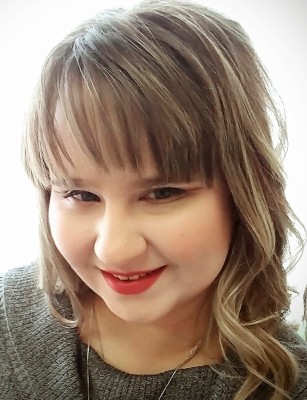 Julia Walsh

Survivor Advocacy Coordinator

Julia Walsh, and her twin brother, born in Russia 1992, were placed into an orphanage and later adopted by a North Texas family. During 2010 in college, she fell victim to the dark world of domestic violence, drugs, and human trafficking. In 2014, she was rescued, beginning the long road of survivorship. Julia recently graduated with her Associate of Arts degree and is now pursuing a Dual Bachelor's degree in Social Work and Criminal Justice. As a Survivor Leader, she is passionate about empowering other survivors and fighting human trafficking as a speaker, mentor, and advocate. She currently works at UnBound Fort Worth as the Survivor Advocacy Coordinator where she works with law enforcement, victim assistance, and other area non-profits, helping develop opportunities to support human trafficking survivors in Tarrant County.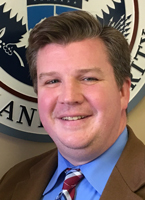 Michael (Mick) McKeown

Executive Director, U.S. Department of Homeland Secuirty

Washington, D.C.​
As DHS Executive Director, Mr. McKeown oversees the HSAC and its 40 Council members as well as the ongoing policy work of the subcommittees. He also leads the Blue Campaign which heightens the public's familiarity with human trafficking and its identifiers. Mr. McKeown also heads the "If You See Something, Say Something™" campaign which raises public awareness on the indicators of terrorism and terrorism related crimes and how to recognize them. Mr. McKeown graduated with a bachelor's degree from Holy Family University and received his master's degree in Political Management at George Washington University.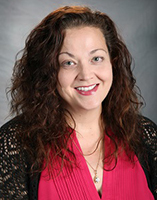 Laurie Charles, MSN, RN, SANE-A, SANE-P, CA-CPSANE

Clinical Assistant Professor, College of Nursing Texas A&M

Bryan, TX

Laurie Charles is a clinical assistant professor at the Texas A&M College of Nursing in Bryan, Texas. She received her RN diploma from the Royal Alexandra Hospital School of Nursing in Edmonton, Alberta, Canada in 1992, and her online BSN and MSN from Western Governors University. Charles has been a certified sexual assault nurse examiner (SANE) for 18 years.
Prior to working at the College of Nursing, she was the pediatric forensic nurse manager at the Children's Hospital of San Antonio for over 15 years.
She has completed over 1,200 examinations of children, adults and suspects for suspected child abuse, sexual assault and/or neglect and has overseen the care and treatment of over 15,000 patients who were suspected of being abused.
She has also served as a preceptor/mentor of over 300 SANE students from North America. Charles is a frequent lecturer on child abuse, neglect, sexual assault and the impact victimization has on a patient's overall health.
Additionally, she has served on several boards. She was the SANE representative on the Texas Association Against Sexual Assault (TAASA) board, and is the immediate past-president of the Texas Chapter of the International Association of Forensic Nurses. Charles was also the chair of the Bexar County Child Fatality Review team for 16 years. She strives to ensure that child victims of sexual and physical abuse or neglect have superlative care regardless of where they are geographically. Charles has a special interest in combatting domestic minor sex trafficking.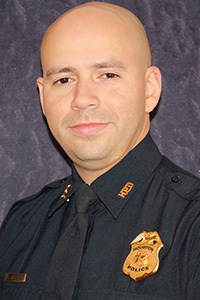 Sergeant Luis Menendez-Sierra

Sergeant with the Houston Police Special Victims Division and Commander with the Houston Metro ICAC Task Force

Hosuton, TX

Sergeant Luis Menendez-Sierra of the Houston Police Department serves as the Commander of the Houston Metro Internet Crimes Against Children (ICAC) Task Force. The Task Force covers eight counties (Harris, Montgomery, Ft. Bend, Galveston, Brazoria, Liberty, Waller, Chambers) in the Houston Metro Area and works cooperatively with the other 60 Task Forces nationwide. The Task Force actively seeks out child predators and brings them to justice. Sergeant Menendez's main goal and objective is to save children from these predators and find them the help they need with the assistance of the 65 affiliate agencies and organizations. During his eleven years with the Houston Police Department he has worked in various assignments but believes that there is no more meaningful work than helping our most vulnerable population, our children.